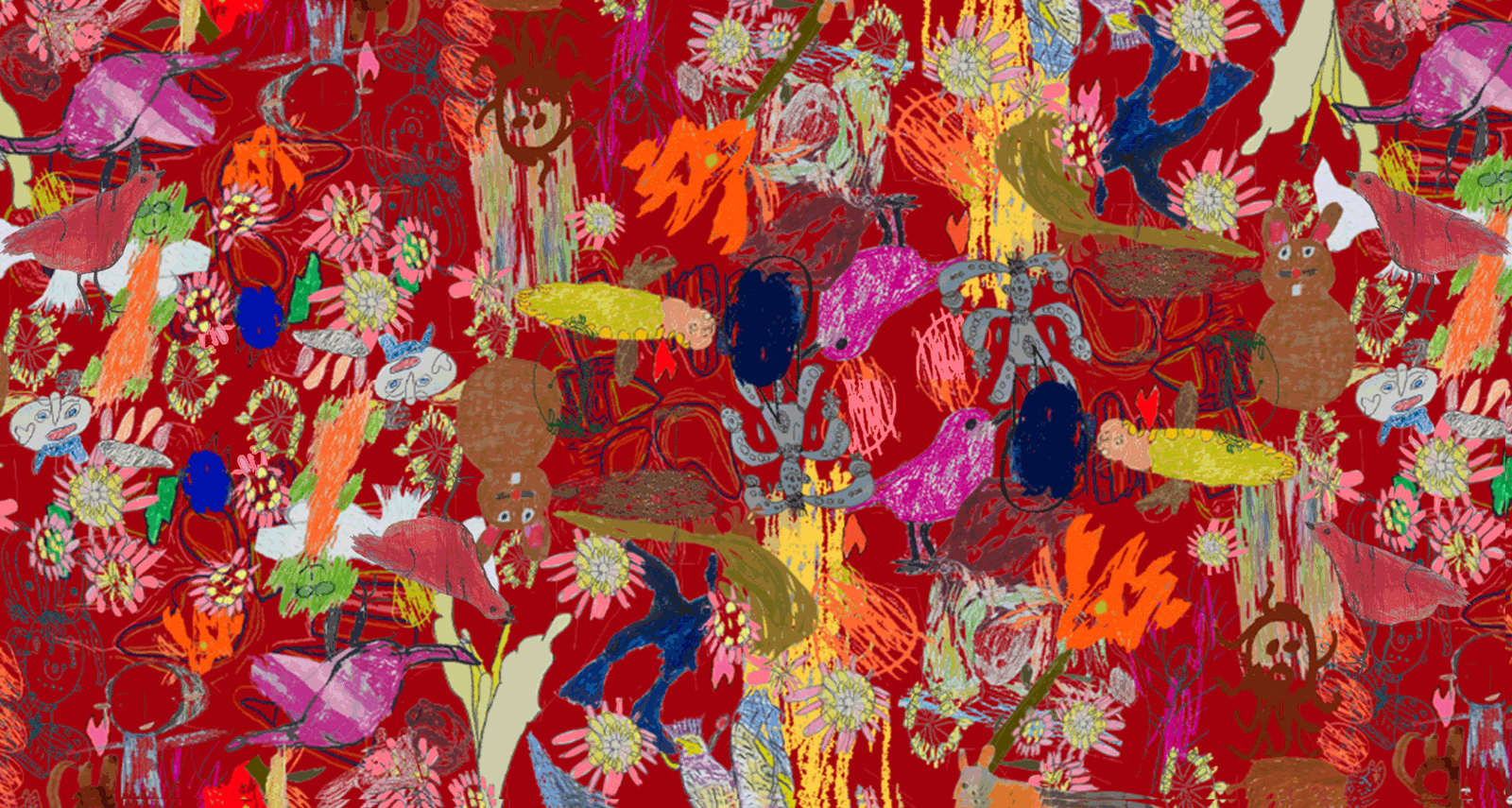 Magic Kimono
About the project
We spend a lot of time at the V&A helping people with complex needs find creative inspiration. In addition to its wonderful collections, the museum's grand architecture, airy spaces, welcoming staff, and famous café all make it something of a home-from-home for our Thursday Group. We were therefore saddened when, like all museums and galleries, the V&A was forced to close its doors in response to the Covid-19 pandemic. The closure meant that the group was unable to visit the V&A's exciting new exhibition, Kimono: Kyoto to Catwalk. However, we were determined not to miss the opportunity to learn more about this 'dynamic and constantly evolving icon of fashion' and 'the sartorial, aesthetic and social significance of the garment from the 1660s to the present day, both in Japan and the rest of the world.' Adapting rapidly to life during lockdown, we established a remote service, Create From Home , to ensure that the vulnerable people we support in the Thursday Group stay connected with one another and continue enjoying the benefits of engaging with art and culture. Using the remote service, the Thursday Group set out to research and design their own kimono. The results have been astonishing!
Highlights
The group found inspiration in the use of animals in the design of a kimono Working with fashion designer Ann O'Toole , the group produced a stunning design for a kimono featuring their artwork. Short and long versions of the kimono and a scarf (all in silk) are available to purchase from our shop (link) In collaboration with animator Shelly Wain, the group developed a storyboard for a film based on their own encounters with animals and the magical properties that they have invested in the kimono The group provided sounds and voices for the film's soundtrack, directed by composer William Carslake. Visit the gallery to view the films and pictures of the kimono. We are very grateful to The City Bridge Trust and Arts Council England for supporting us with this project.
Delve into wonderful collections of work created by the participants in Outside In Pathways workshops.